Get Your Copy Today!


Online Discount from this link
CLICK HERE
then Audio is on right
Welcome! Thank you for visiting our website. I'm Pastor Allen Derrick. I am truly humbled and honored to be called by God to pastor the Shepherds Of Grace Church Aiken.
​
Come check out this Amazing Church Family... we are an All Nations, Cross Cultural, Spirit Filled Book of Acts Family... Empowering People for Destiny.
​
We are real, not religious, and our vision is:
​
Knowing God
Loving One Another
Preparing People for Ministry
And Engaging in Ministry
​
We are a church that makes Sunday mornings worth getting up for. For we seek God more than goosebumps... His Presence more than celebrities... True worship and not entertainment; and here, His power rules and not politics...
​
A Spirit-filled, Last Day, Book of Acts Church
All are welcome, but we also know that because of our intensity for God and mandate to serve Christ for His glory, not everyone is going to be comfortable. We are not a church for those who desire to attend once or twice a week and just feel socially connected.
As a "Book of Acts" church, it is our desire to be an active part of this "last day harvest" while growing spiritually into all that God has for us.
And know this:
"No One Grows Spiritual by Accident".
So as a body of believers, we focus on servanthood, sacrifice, righteous living, spiritual growth, accountability, honor, respect, loyalty, with each person both young and older being an active part of our vision; Knowing God, Loving one another, Preparing for ministry, and Engaging in ministry; bringing in a harvest of souls for the Kingdom of God.

I want to personally invite you to come and
worship God with us in one of our services:
Sunday Morning
10:30am
Tuesday Night
Bible Study 7:00pm
with a meal following
​
Come join our family and Together, We Can Make A Difference...
Reaching People for Christ and Changing the World Together.
Latest
News
Bishop John Joseph Aguilar II
After 11 days in the hospital, and 16 years of sickness and physical ailments, Bishop John Aguilar went home to be with his Lord on November 22, 2022. He was a man who made a lasting impression for the Lord everywhere he went. He served God right up until the end, and now he has received the crown of life. He will be deeply missed by his wife, children, family, church family, and everyone he touched in his 40+years of ministry. Please pray for his family and the local church here that he pastored. Click here for a video of the memorial service.
You can also click here to be taken to the GoFundMe page that has been set up for his wife, Manjaree, and their youngest son.

Pastor Allen Derrick will be pastoring the Shepherds Of Grace Church Aiken going forward. Pastor Allen is licensed and ordained with Shepherds Of Grace International and was discipled by Bishop John Aguilar for almost 6 years.
We would also like to thank Sons of Consolation Ministries for opening their facilities to us, and supporting and encouraging us during this difficult time. For more information on Sons Of Consolation Ministries, click their logo to be
taken to their website.
December 31, 1962 - November 22, 2022

our service times


Sunday Mornings
10:30am

Tuesday Evenings
7:00pm bIBLE sTUDY
w/Meal Following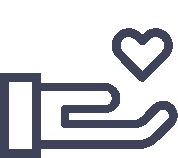 ​
​
​
​
Deuteronomy 8:18 But thou shalt remember the Lord thy God: for it is He that giveth thee power to get wealth, that He may establish His covenant which He sware unto thy fathers, as it is this day.
​
Instructions for Online Giving
​
Secure online giving is available for one-time contribution. We presently use the "paypal" system, you can create an account or use the system without a personal account, to pay by visa, master card or debit.
SOGCA believes God wants His people to be debt-free. If you do not pay your credit card balance each month, we encourage you NOT to make online contributions by credit card but rather electronic check or debit card.
FOR YOUR ConveniencE - ONLINE GIVING TO MISSIONS... MINISTRY... TITHE OR OFFERINGS IS AVAILABLE...
​
Please Note: we are not asking for money, we
are providing these methods for your convenience